I-7017 Data Acquisition Module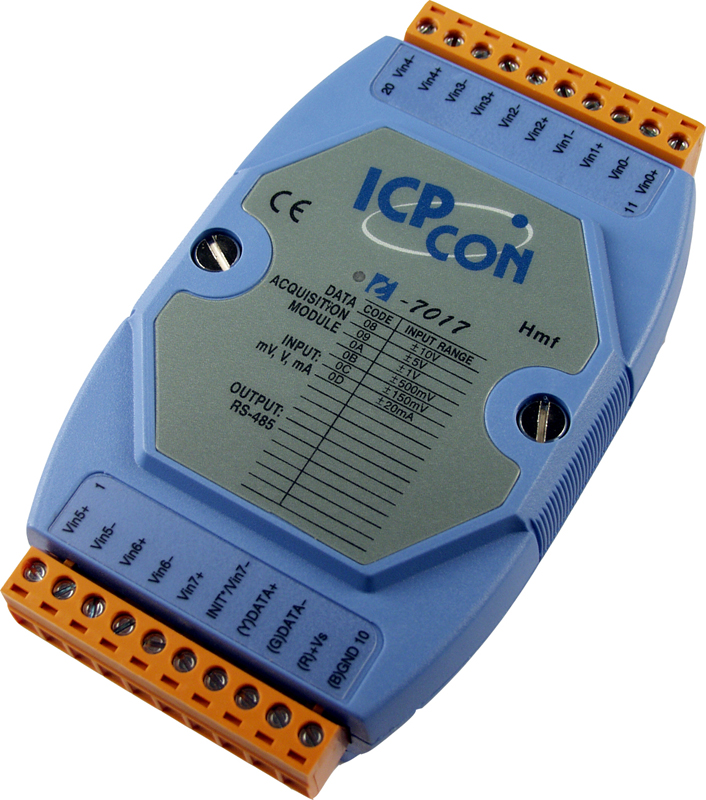 Rating: Not Rated Yet
Product Number:
I-7017
Product Shipping from:
United States
Contact: +1 310-517-9888
ICP DAS is a cost effective leader in the US industrial market;offering a stunningly competitive price/performance ratio, while catering to the latest solutions for current industrial trends. We are a Fast Growing Provider of High Quality Industrial Data Acquisition Systems and Control Products!
Question to vendor
I-7017 by ICP DAS is ideal for a wide variety of valuable industrial control systems. The DCON utility by I-7017 can help users to configure and test the I-7017 Analog Input Modules. We provide many library functions and demo programs to users for developing programs easily under Windows, Linux and DOS operating systems. Users can also mount the modules on a DIN rail, panel or wall. Modules have a screw-terminal block to connect to the signals. I-7017 comes with FREE EZ Data Logger Software. I-7017 can be used with LabView and SCADA software.
Rate